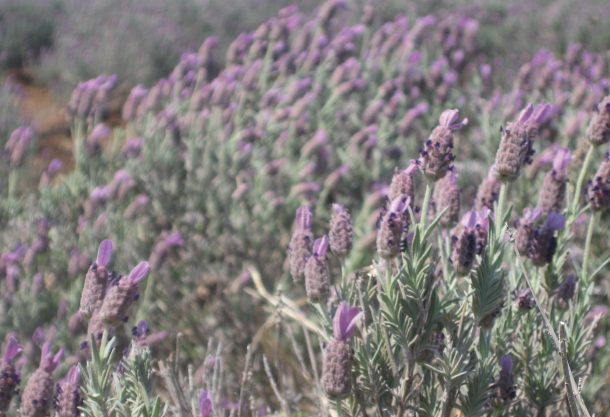 I've been meaning to share a little bit about the Texas wine trip that I took last month, and in an effort to get something completed this week (it's not been productive week for Palm Papers), I thought I'd get this up on the blog. Whether blogging is considered doing 'something' well, let's just say that this week, it is.
Okay, well I love wine, so I suppose if you don't, this trip may not sound fun, but it is truely relaxing and enjoyable just being out in the hill country. This time of year (we went in early April) in Texas, you never really know what you will get in the weather department, but it ended up getting into the high 80s, which was a little warmer than normal. For me, it was perfect. The only negative at this time of year is that the grapes are teeny tiny. If you go in August they are ready to be picked, though I just don't think I could stand the heat. So small grapes it is.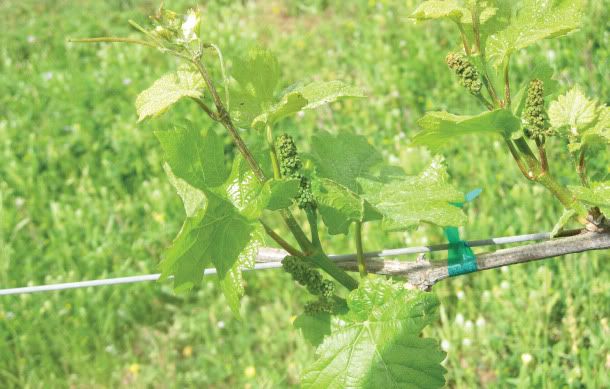 This is the second year for us to go on this trip and we made it to 6 wineries throughout Marble Falls, Fredericksburg and Comfort, some of which we had been to before, others were brand new.  If you plan to go visit the area, check out a Texas Wineries map and plan out your trip to get the most out of your time. My brother and sister-in-law really planned it well, so we spent a minimal amount of time driving.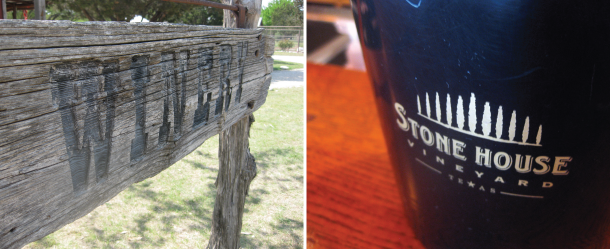 One of the new wineries that I loved was Stonehouse Vineyard. They grew some grapes there, but most of their wines were from Australia.  They had a nice selection to taste and I liked a lot of them. We left and had lunch and went to another vineyard, only to go right back to sit and relax and enjoy a bottle of wine. They had a nice little tasting room, a quaint patio and gorgeous views. I definitely want to go back.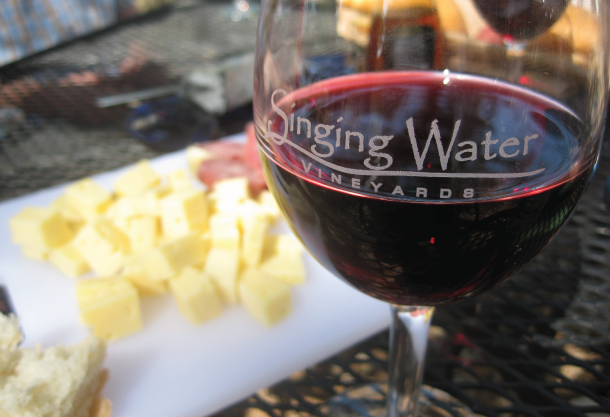 Another one of my faves, was Singing Water Vineyards, which is in Comfort, and it was unanimously the favorite for everyone in our group. We loved it last year, and this year it did not disappoint. We always head there before going to our B&B to get ready for dinner, so we close down the place. Their tasting includes a good variety of reds and whites and they are all yummy. They had live music and had plenty of seating in the shade.
I really loved this trip. If you ever have the opportunity to spend a quick weekend in the area, I would definitely recommend it. It amazes me sometimes what lies in your own backyard. You really feel like you are in another state, or country for that matter. The rolling hills and gorgeous scenery are a far cry from Dallas and it's so refreshing to enjoy the atmosphere without having to hop on plane. Sigh. I am ready to go back.