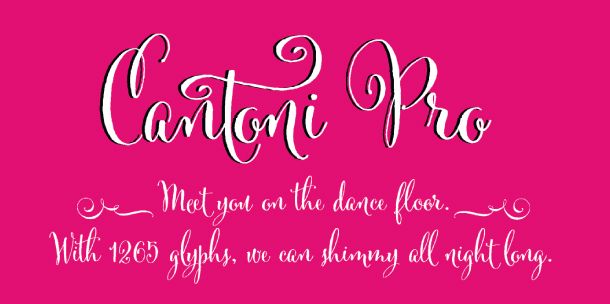 I don't even want to know the last time I had a Font Friday post. But just because I haven't posted about them, doesn't mean I am not shopping for them. I am always looking for the next must have font.... and Cantoni Script definitely falls into that category.
Cantoni is by one of my favorite font designers and friends, Debi Sementelli. You might know Debi from her first two stunning fonts, Belluccia and Dom Love Mary, and she certainly doesn't disappoint with her latest release. Cantoni is so fun and flourishy (is that a word). It's playful but elegant. Love love love.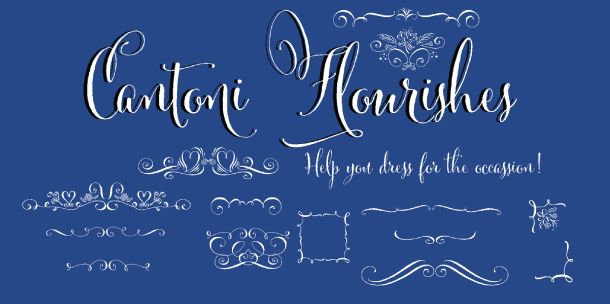 There is so much variety in her flourishes, alternate glyphs and numbers. She always wants to know what the designers, who are using her fonts are looking for, and I think variety is the key and she certainly gave us that with this new font.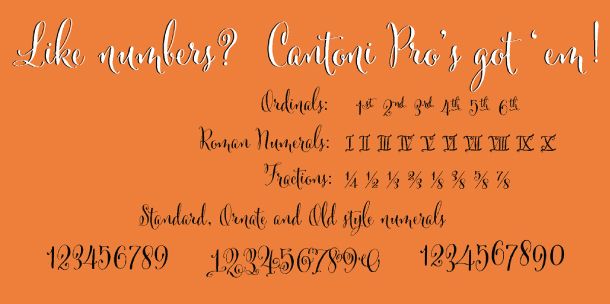 I did an interview with Debbie for Minted's blog, Julep, and then she came to a Mintie Meetup and let me tell you, she is awesome. She has such an infectious personality and was so encouraging to us as young creative women.
Can't resist this beauty either? It's 30% off right now on myfonts.com, but you can get an additional 10% off using the code, LaurenChismFP.  This code is good until October 15th!