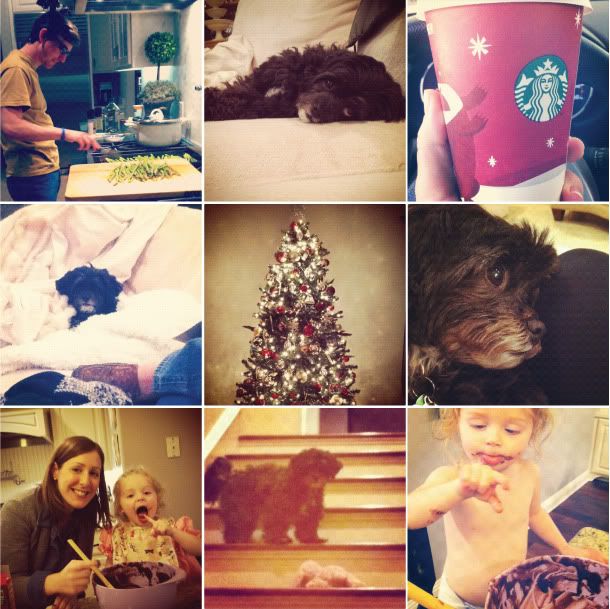 I never did a Thanksgiving post, but I am surely thankful for so many things. It's been quite a year, and I am especially thankful for my sweet supportive family.  Couldn't do much without them.
As far as the Thanksgiving weekend went, we spent the weekend with Carter's family and since there are no kiddos in the picture yet, we watched a lot of football (I read and designed while all that was going on), grilled and relaxed, relaxed, relaxed. We decorated our Christmas tree and I have listened to the Michael Buble CD about a million times - I'm in full holiday mode.
Sunday evening, we spent time at my sisters and I made brownies with Annie.  She doesn't like anything brown, so she scrunches up her nose and says "I don't like chocolate". About 2 minutes into licking the batter, she discovered that she did indeed like chocolate and started saying 'I like chocolate' over and over. We ended up forgoing the clothes (hers, not mine) to really enjoy it. As of last night, she no longer was interested in brownies, but let's be honest the batter is really the best part!