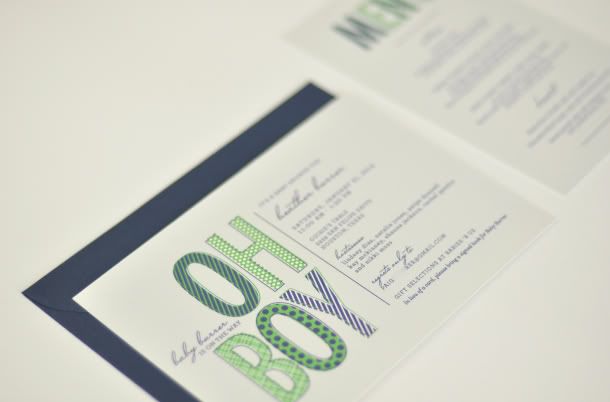 I had a client that liked these baby shower invitations and coordinating menus so much, she ordered them twice. The first round, the colors were blue, grey and khaki, but this time, it was navy and green.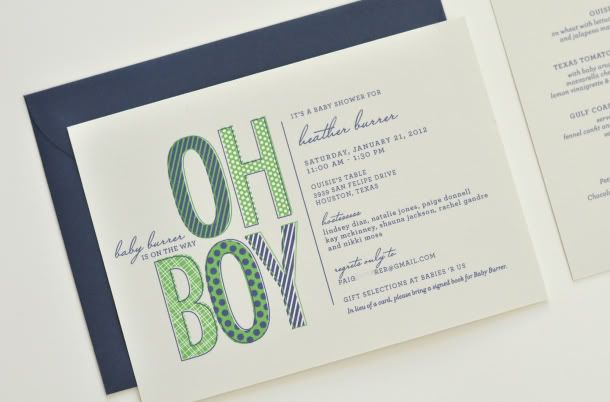 There was probably a year-ish between the orders and it's always nice when I can look back on a design that I did a long time ago and NOT be horrified. That's not always the case, I've been cleaning up my hard drive and let's just say very few avoided the trash bin!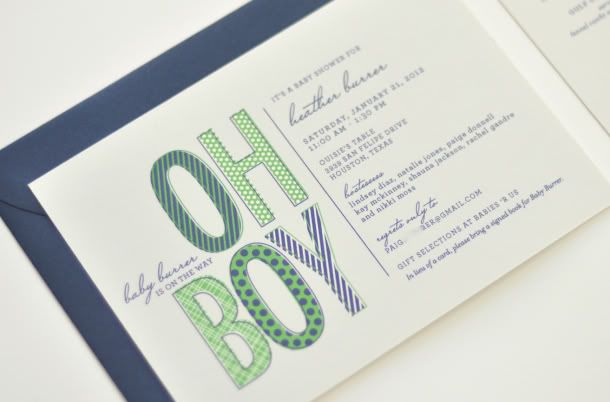 Check out this design and many others in my shop!