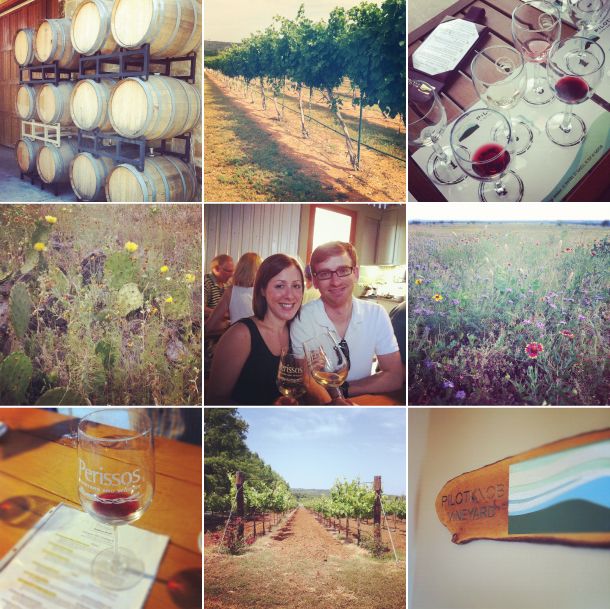 This weekend was our annual Chism family wine trip that we have taken for the past 3 years. I always look forward to this weekend... for the wine naturally, but it's such a carefree weekend for us because my brother-in-law plans the whole thing. There are dozens of wineries all over and you really need to have a plan of action for hitting up certain ones or you'll end up driving for hours. Plus, our experience tell us that the best ones are tucked far away from the main highways.
This year, the wineries were all new and some of my favorites yet. Perissos Vineyards was the hit, not only for the wine but the people there were so knowledgeable and fun. The wine maker was out talking to everyone and we got to sample some wine straight from the barrel. They made us feel like we were the only ones there tasting wine and we certainly weren't.
I always say this, but if you live in Texas (and like wine) this is a trip that you must take. You won't feel like you are in Texas, yet it's so easy to make a weekend or long weekend out of it. I recommend going in the spring before it gets too hot and you can enjoy the great patios after buying your favorite bottle. Like true Texas weather, we've quickly jumped from 70s to the 90s this week and the sweating has begun.