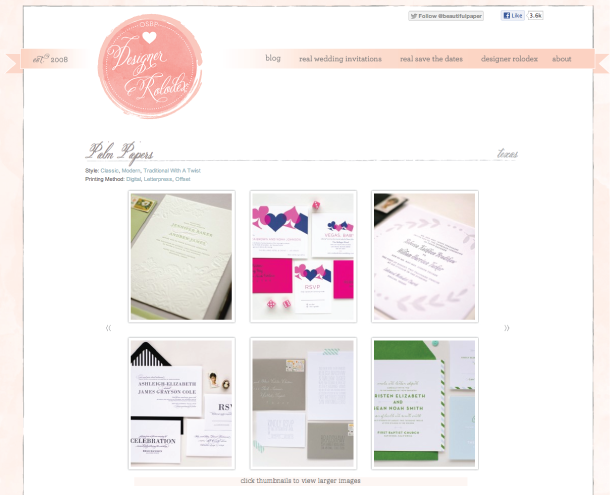 I am so excited to be a part of the Oh So Beautiful Paper Designer Rolodex!
From Oh So Beautiful Paper: "The Designer Rolodex is a curated directory of wedding invitation designers, and its members represent the best of the best.  Members of the Designer Rolodex have been hand selected as the most talented, innovative, and unique designers in the wedding invitation community. "
That's fancy speak for a selective vendor listing, but I am so, so honored to be included! Oh So Beautiful Paper is one of my favorite blogs. If you want, you can view my profile here.