Erin Sander, from Erin Sander Design, is an amazingly talented interior designer here in Dallas and not surprisingly designed a stunning nursery for her son, Ryan.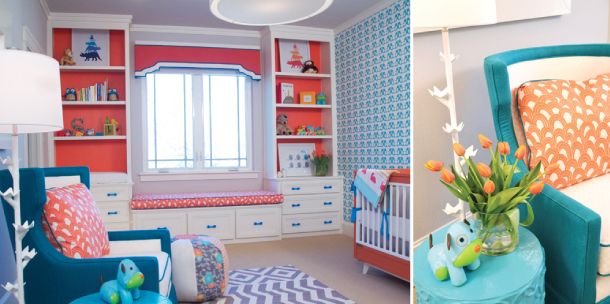 Wow! (I bet there's no question what she does when you walk into her home!) I love the mix of patterns and those blue drawer pulls. She wanted the birth announcements to be inspired by the nursery and I was excited to work with some bold colors and unique patterns.
I designed 2 concepts for her and I didn't want to take the nursery connection too literally. If you've seen the nursery, you'll know that I was inspired by it, but I wanted it to stand alone as a birth announcement that someone would love without having seen it.
Usually, I am partial to a certain design and I cross my fingers and hope they choose my favorite, but in this case, I loved both so much that I didn't know how to choose. Good thing that's not part of my job description. After a little pattern change, we had the final, adorable, product.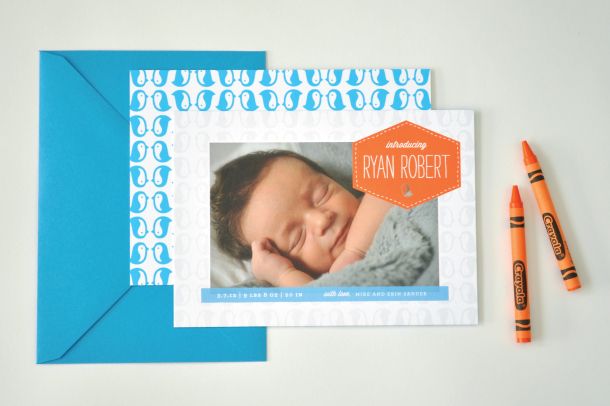 Have you ever seen a fuller head of hair? So cute! Let's hope that stays with him his entire life!