As soon as I left my job at my old company, there was a baby boom. Seriously. I'm glad I didn't drink the water before I left! One of them was my friend Lori, who had her baby a few weeks ago - I am a little behind on the custom design posts! Lori shares my obsession love for USA network shows (Suits! White Collar! Covert Affairs!) and the Bachelor/ette/pad, and I miss seeing her every day, so I was honored that the girls at work had me design the invitations for her baby shower.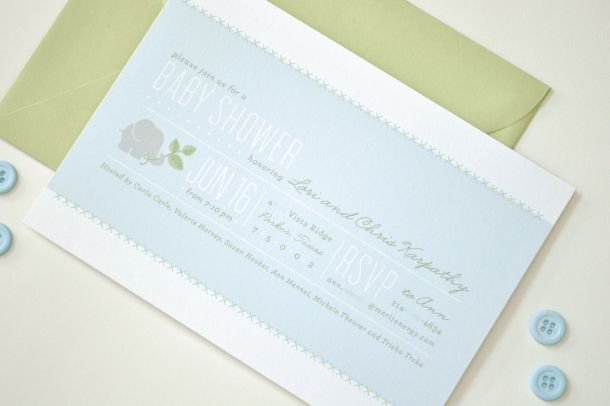 Lori wanted the invitations to be inspired by her nursery bedding from Pottery Barn. The first thing that caught my eye was the cute stitches on the elephants' ears, so I played with those to create a unique layout that is playful, but still modern at the same time. Lori has a very classic style, so I didn't want to do anything too crazy, but I also didn't want her invitations to be like anyone else's!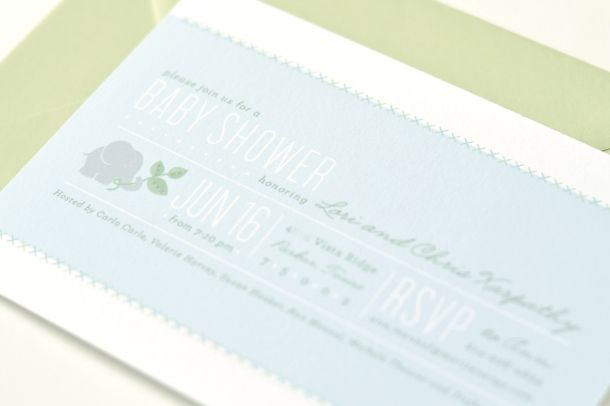 I couldn't leave out a little elephant, could I?
I also designed some coordinating stationery too!
Congrats to Lori and her new little family!