My college roommate is a mommy! My friend Carrie and her husband welcomed little Cooper this summer and I was so excited to design these birth announcements. Let me tell you, he looks JUST like his daddy.
This is another instance where his middle name is what he will be called, so I featured his middle name larger (in a new favorite font that I can't stop using), while listing his full name below. I included his stats in a little patch at the bottom and then carried the pattern to the backer design.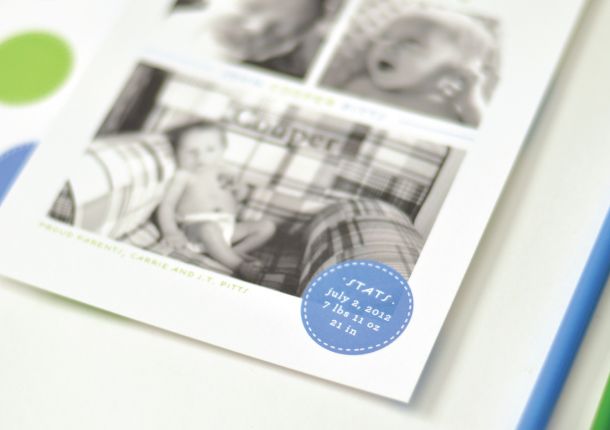 I can't wait to meet this little guy! Congrats to Carrie + JT!