Before I show of my new holiday designs, I thought I'd show you some of Minted's new features. If you've taken a look at the new holiday collection, you might notice that Minted now offers several new customization: postcards, die cuts and TRIPLE thick paper.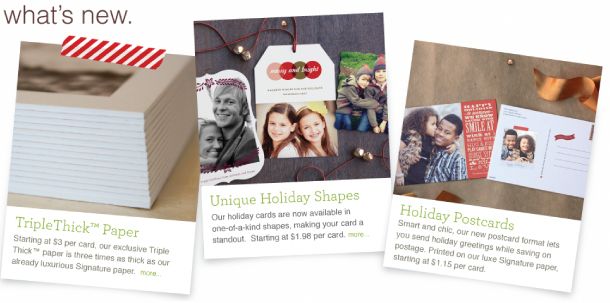 The post card option is a great one for a little more affordable option, and what's great about the die cuts is that you can see what shapes work with your design and actually see the card in the shape before you buy.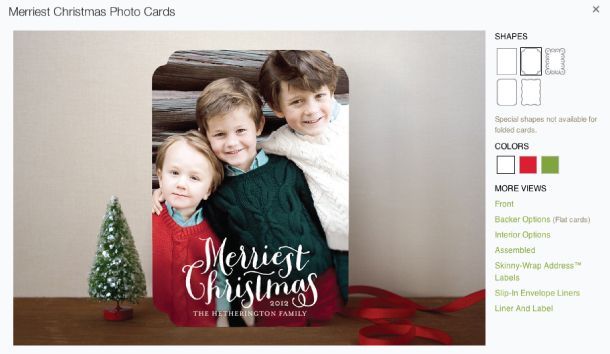 ... and then there's the triple thick paper. I've seen it in person and it's really impressive. If you are a paper person and want your holiday card to really stand out, it certainly will with this luxurious paper option.
And now for the giveaway: together with Camille Styles, Minted is now giving away a $1,000 gift card on their site! Sign up now through September 25th!