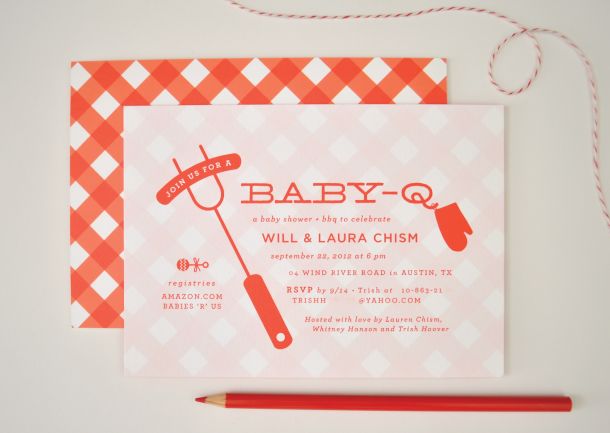 This past weekend, I hosted a couples baby shower for my sister and brother-in-law in Austin. The theme was a 'Baby-Q' and it was such a hit! Couples showers are just fun, but when you throw in a little Salt Lick BBQ, pink lemonade, beer (and some cute paper goods), you just can't go wrong.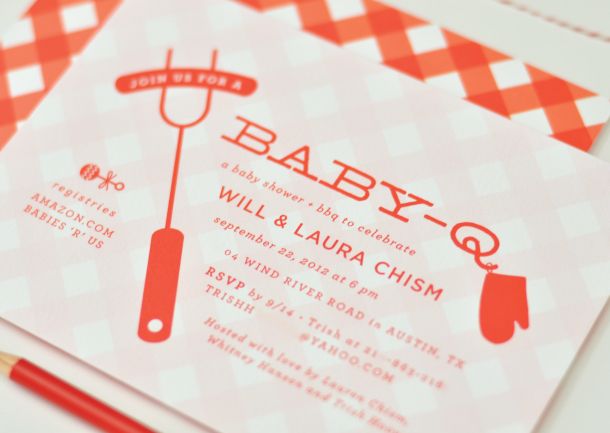 When it came to the invitations, I decided to go with red gingham and light pink. They are having a girl, but since it was a couples shower, I wanted it to be more cute BBQ and less 'baby'. I carried the invitation design and colors to the rest of the decor with coordinating signage, gingham napkins, mason jars and twine.
The party was a success - great weather and great company! We all can't wait to meet this baby girl! Only 2 months left!