Wow, I almost feel like people have stopped saying that. It's the second week of 2013 and things are moving quickly! I feel a bit behind the curve on the happy new year blog posts, but it certainly took me those first few days of the new year to get back into things and I finally have had time to do a little blog post.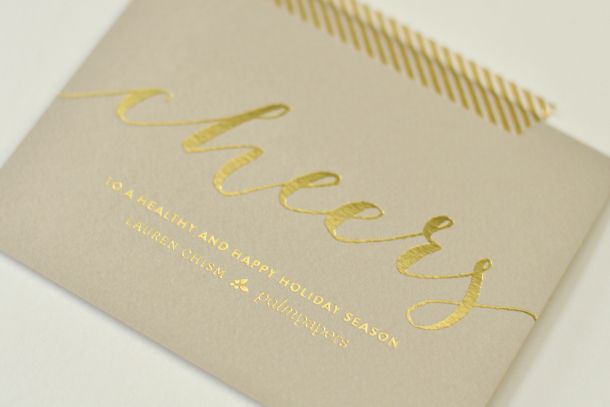 I thought the best way to start the new year is to show you my business holiday cards. I sent them to clients, designers, vendors and friends and I love love love them! Palm Papers is offering gold foil wedding invitations this year and this is my first foil stamped design. I know this certainly won't be my last, because it is BE-U-TI-FUL! I printed them on Arturo Stone Grey card stock in a nice small size. I really loved the unique combo of the gold and grey.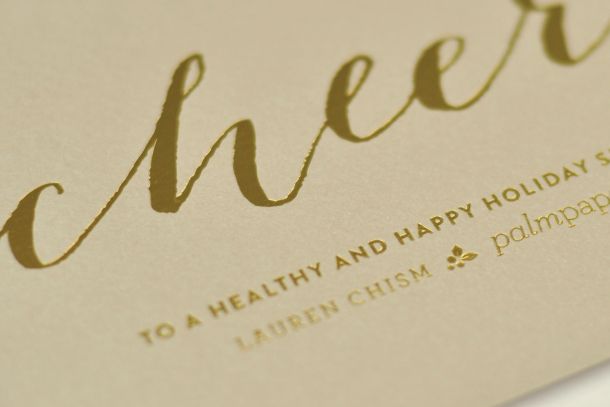 I have plenty left over, so if you want to receive one, shoot me an email at lauren@palmpapers.com.
Cheers!