This is so late in coming, as you can see Sloan's first birthday has come and gone, but this birth announcement is classic and timeless and is just as perfect now, as it was over a year ago when I designed it, so I figured, why not go ahead and share it on the blog.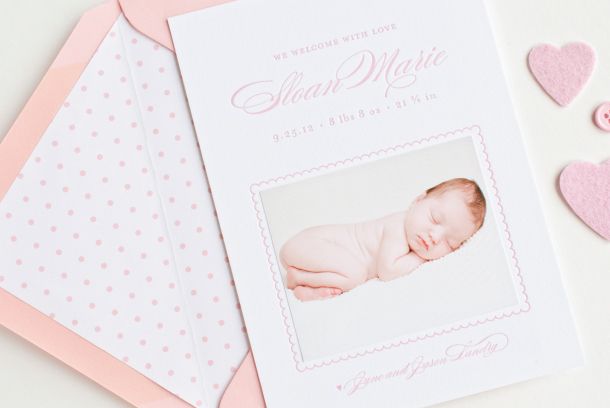 This announcement is sweet and simple. Classic scallops and the scripted lettering only adds to the classic elegance. I love her bright photo too. Something about the soft pink of the ink and Sloan's tiny pink lips - everything about this is just so darn pretty.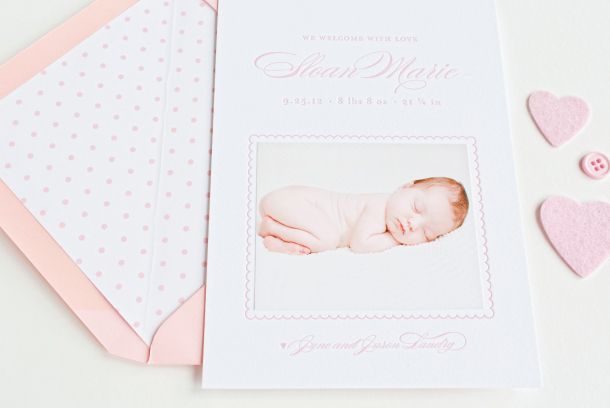 Sloan's mommy chose pretty pink envelopes, with dainty polka dot envelope liners and I think they work perfectly with the scalloped design on the announcement.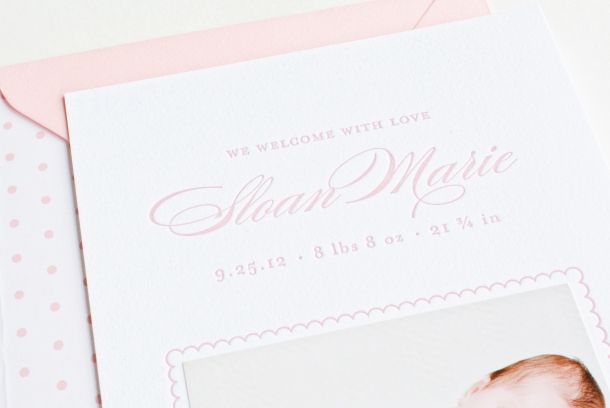 You can find this design and many others in my shop! Beautiful photos by Perez Photography.