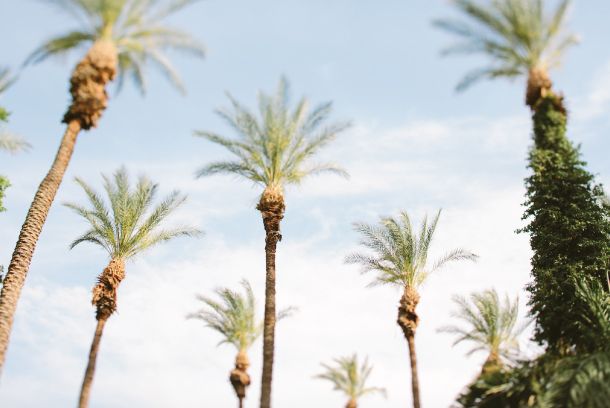 The way it usually goes for a stationer is, at the very best, I am shipping programs and menus off a few weeks (or days, yikes!) before the wedding. But, if they don't order any day-of paper items from me, by the time their wedding is actually here, I have moved on to brides that are getting married months down the road. Their invitations are moved into the 'complete' brides folder, into sample drawers, and I think of them fondly. And I ALWAYS wonder what their wedding day looked like…
But then…. if I'm lucky, a bride pops back in to share their photos or some awesome vendor submits them to wedding blogs… or, I google myself and find a wedding that I've been credited in on a blog. (it sounds silly, but this has happened many times!) As a lover of weddings and the sweet brides that I work with, it seriously makes me so happy to see the happy couple on their beautiful wedding day. I have been updating my 'Real Weddings' portfolio on my Facebook page, and wow, I must say, I work with some gorgeous brides with amazing style.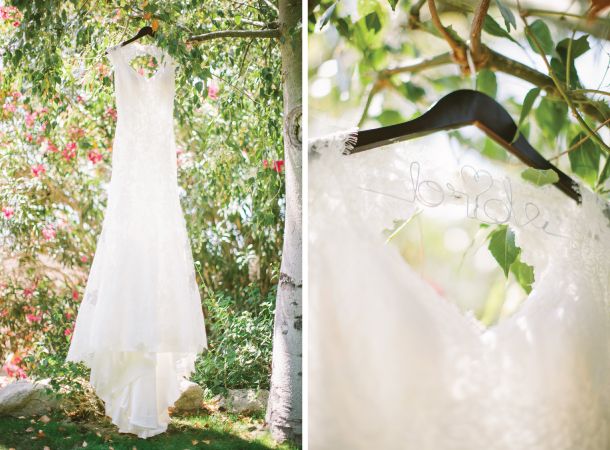 Jenny is no exception! Jenny and Mikey's wedding was one of the 'I googled myself' variety, and I am so glad I did, because WOW. Her wedding was featured on The Pretty Blog, and so I reached out to Laura Goldenberger, their amazing photographer, who graciously shared images of their big day.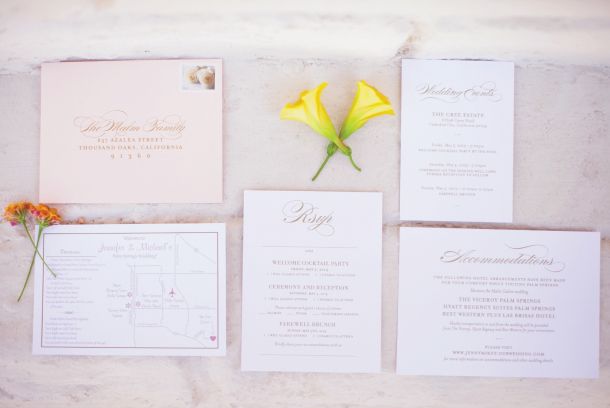 They were married in Palm Springs at The Cree Estate. Their wedding was all white with with hints of gold - the wedding is really the epitome of timeless elegance.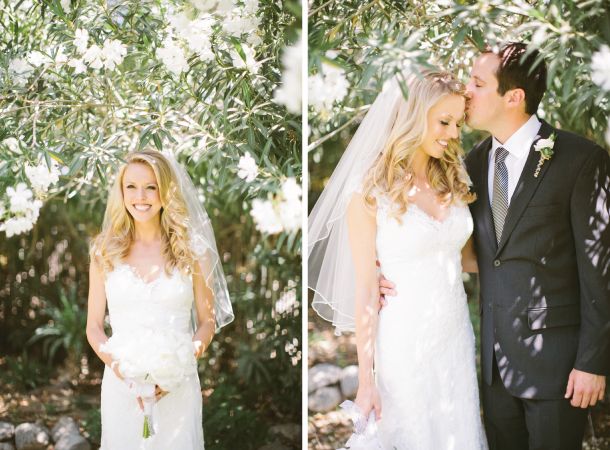 I love the mismatched bridesmaid's dresses in the pale neutrals. Stunning!!!!