I think it's time I start sharing some of the designs I've been working on. I have a lot of stuff in queue, so let's get started shall we? This weekend, I co-hosted a 'sip and see' for my sister and her precious son, Anderson, and naturally, I took care of the invitations. Usually, I like to give my sister some input, but decided to just surprise her with the invite in the mail. She's not really a 'theme' person, so I just kept them clean and simple.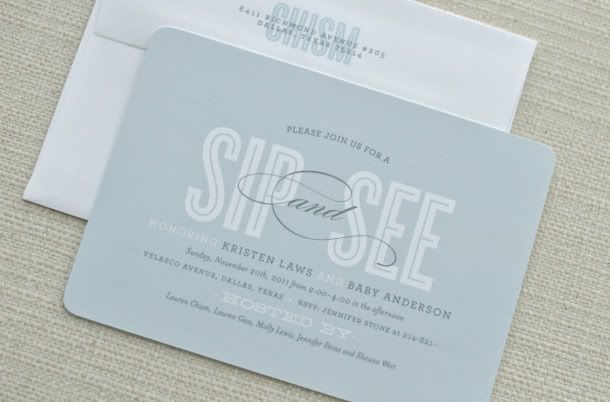 I printed these invites on 100% cotton paper and rounded the corners with my trusty new corner rounder, which is officially my favorite new gadget in the studio. I'm rounding the corners on everything!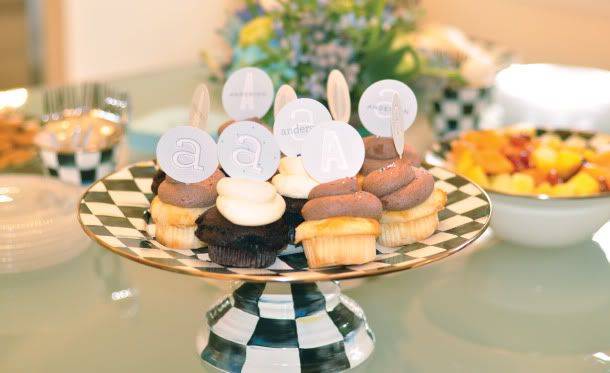 We had punch and appetizers and of course, yummy cupcakes from Society Bakery, my sister's favorite. I made little cupcake toppers, with 'A's on them and the rest of the girls pitched in with gorgeous flowers and really delicious food.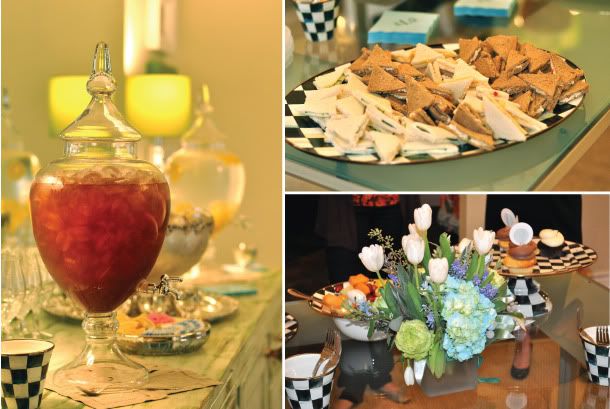 And let's not forget the guest of honor. Anderson was a little angel. As always.
Check out this design and many others in my shop!