I design a lot of invitations for a group of girls, one of which is a friend from high school and has been sweet to always think of me for invitations since the very beginning. I am glad to be involved, because this group throws the sweetest parties. No matter that they are all having babies around the same time and it's showers galore - each one is a cute theme with plenty of details to make each mommy-to-be feel special.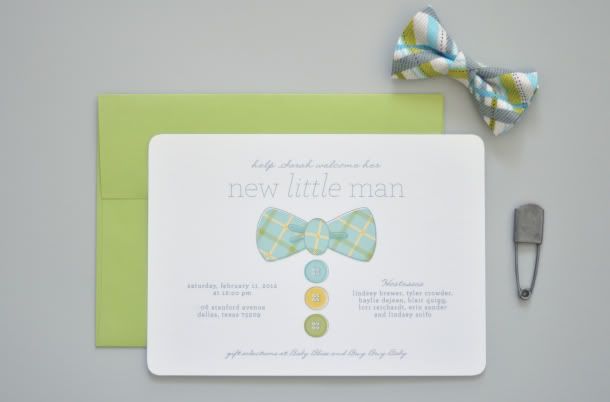 This shower was a 'little man' shower and they wanted to incorporate a bow tie. As one who loves them (my husband happens to pull them off quite nicely), I think it's a great theme for a baby boy shower or a baby room.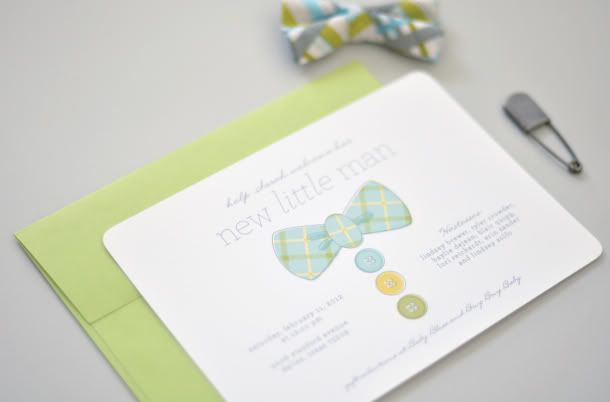 Since this type of shower isn't uncommon (you can easily google it and come up with so many bow-tie invitations), I always try to put my own spin on it. In this case, I paired my bow tie and button illustrations with a little less traditional layout to keep it fresh and fun!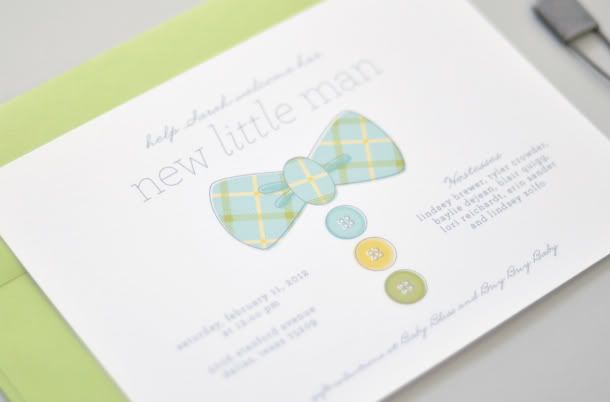 Check out this design and many others in my shop!
* The bow tie in the photo is one I got on Etsy for photo styling... the fact that it's such a good match is just a coincidence and one I didn't notice until I took the photos. Gotta love happy accidents.