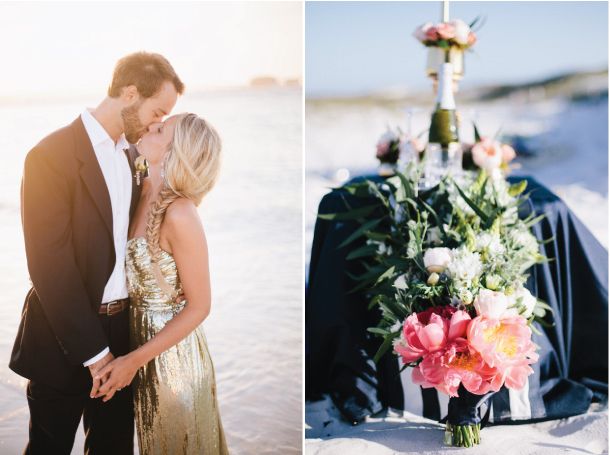 I am so excited to see this photo shoot! A few months ago, I sent off some wedding invitations samples to Sarah Todd, from Simply Sarah Photography, for a beach themed photo shoot. Sarah chose the colors scheme which was completely different than the sample invitations. It worked out perfectly with the rest of the design elements and was really fun to see it in a completely different light.
I love how they styled the invitation with a seafan and in the sand. Perfection.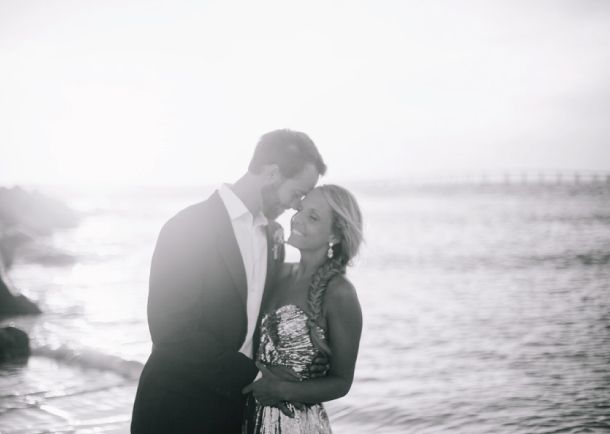 I know that non-white dresses are rare, but this gold gown is a stunner and I love how magical it makes everything. It was my favorite part of the shoot!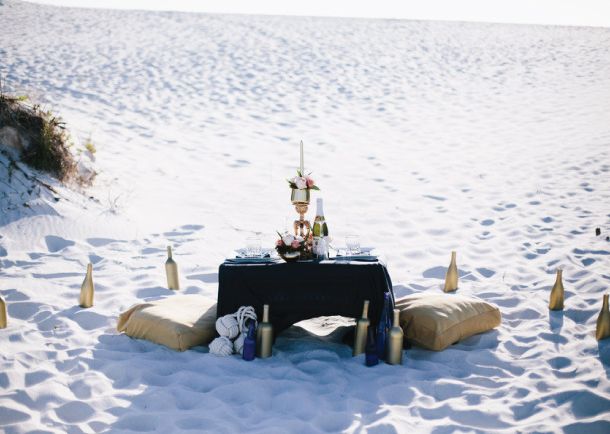 My entire Resort collection is inspired by this type of beachy elegance, and so as you can imagine, I loved everything about this shoot. Check out more of the images on Style Me Pretty!