I have been dying to share these beautiful photos and that day is finally here! Carley (my gorgeous baby sister) and John were married in May and their wedding was featured on Style Me Pretty this week!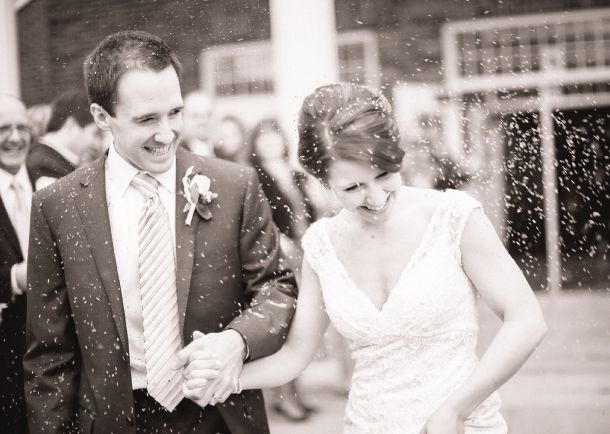 Carley and John were married in Aurora, Ohio, with a traditional ceremony at Parkside Church, and the reception down the road at The Bertram Inn. The day couldn't have been more perfect. It was a little rainy and chilly - I think it sleeted the morning of, but by the time we left the church, the sun was peaking through the clouds, creating the most amazing light.
This wedding was a labor of love. My love of weddings and profession, meant that Carley relied on me for a lot of the details of her big day. My biggest accomplishment by far, was finding Arielle of Arielle Doneson Photography. I knew immediately that I had found a gem. Her images evoke so much emotion - I was just part of the wedding party and these photos bring me to tears! I can only imagine the joy that they bring Carley and John.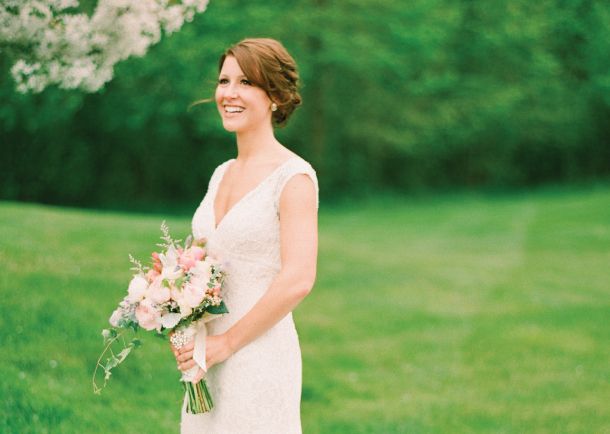 This photo of Carley and my niece, Annie, is one of my favorite photos of all time.
Her dress. Her shoes. Her hair! Everything came together perfectly. Her dress was from David's Bridal. (I know! I always suggest people look there first, if you don't find anything you like, then at least you 'tried' to go the discount route. IF you care about that kind of thing. DB has come a long way in the past 5+ years. My dress was from there - which I spotted on the cover of a magazine, and I feel like it's this little secret - no one suspects you got such a deal and we Hrusovsky women like to find a good bargain.)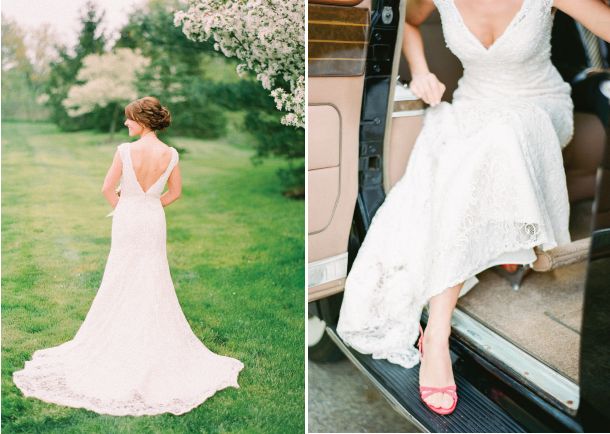 I absolutely loved our bridesmaids dresses. As you can see, they weren't your traditional bridesmaid dresses. Carley initially wanted to mix and match, but we found this dress at Nordstrom and everyone wanted to wear it, so we went with it. They were a hit (guests, female and male were complimenting) and for once, I will actually wear it again!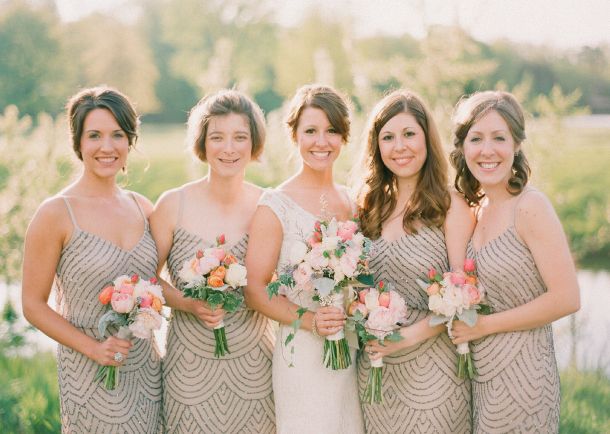 And of course, we can't forget the invitations! The details of which will be in another post, but I worked with Courtnie Johnson of Poppy Pedals for all the calligraphy.
In addition to the invitations, Courtnie provided calligraphy throughout the day-of paper goods: like Mr. & Mrs. Signs, Guest Book Sign, and programs: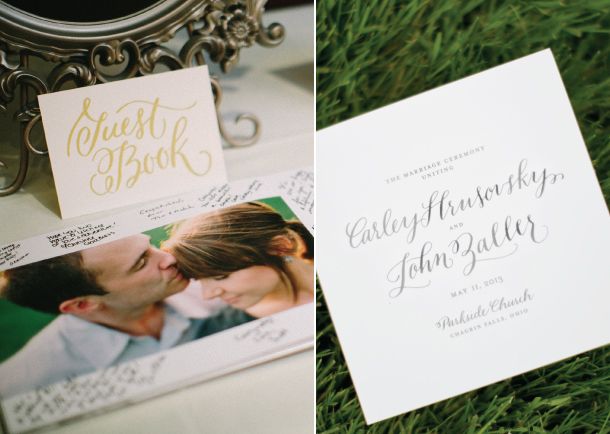 My favorite was her 'Just Married' sign. I loved it on that classic car! A gorgeous getaway.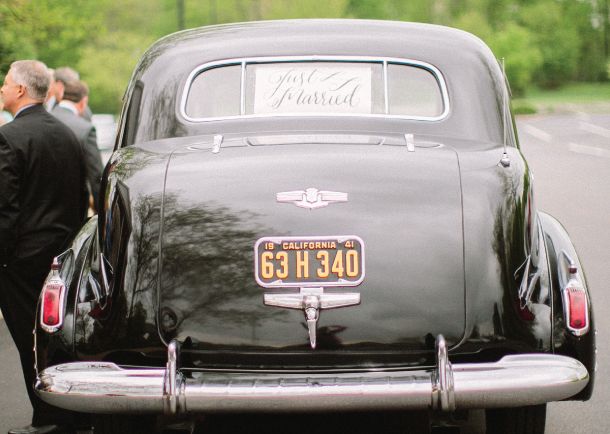 I could probably go on and on, but I'll spare you. If you want, you can view all the photos of Carley and John's wedding on Style Me Pretty!